About Bulgaria
Or Why You Really Need To Read This Guide Before Visiting
Bulgaria is a small ex-communist country in Eastern Europe, near Turkey and Greece. It's relatively safe to visit, cheaper to live in compared to the rest of Europe, sunnier than UK, but with a harsh winter. For information about history, geography, economy, demography and other dry stuff better refer to Wikipedia.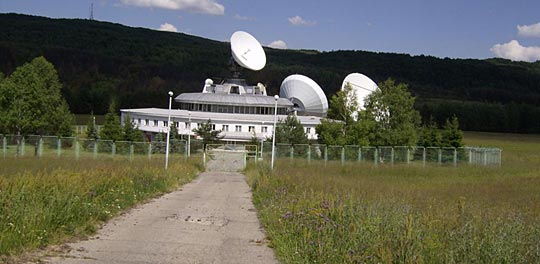 Now, let's focus on what really matters to you as a traveler:
Getting in Bulgaria
Most common ways to get in here is by land or by air. A fairly detailed information about how to do it by train, by plane, or by bus (and other useful stuff) is available on the Wikitravel page. There is also detailed information about visas and other practical matters so to avoid repeating we'll keep this kind of info here really short.
At the time you are reading this we should have fully implemented the Schengen Agreement, unless the government screw the things again.
Although Bulgaria borders the Black Sea, there are only occasional passenger boat services and cruises which land in, so coming by water is not really an option.
To learn about the train timetables you can try your luck with the official BDZ Rila site. Trains come daily through Romania, Turkey, Serbia and Greece.
When visiting by Plane you'll have to land in Sofia, Plovdiv, Varna or Burgas. For cheap airplane tickets to Bulgaria (and anywhere) check Kayak. There are numerous of low-cost airlines coming here too, like Wizzair, Ryanair, Germanwings and more.
If coming by car be prepared for considerably worse roads than the neighbor countries and just as bribable traffic cops.
Once you are in Bulgaria, you will have to use some form of transportation.
Money, shopping and food
Bulgarian currency is "Lev" (plural "leva", not "levs") and is fixed to the Euro at exchange rate 1.96 leva for 1 eur. The change shops and banks of course sell with small commission, but if someone tells you something like "today's rate is 1.50" he is lying. The exchange rate never changes. Learn more about this on the Bulgarian money page.
The cost of living is lower than in the rest of EU, but don't expect anything drastic, this is not the Third World. A decent lunch in middle-class restaurant will cost you about €10 per person, a beer is €1 - 2, street food (donner kebab, meatballs, hamburger) goes between €1 and €5 depending on where and what exactly you want to eat. More information about this will be available on our food page.
You can sleep at a hostel for less than €10. You can check and book hostels at sites like HostelWorld. Of course there are also more expensive and even very expensive hotels, including some of the world known branches. You can also stay at a private house, at mountain hut or sleep on the trains if you wish. We have put up a page about accomodation.
People and language
Bulgarians are... is a stupid way to start talking about the people of any country. Bulgarians are like all other people - each one is different. Don't believe the nonsense from some touristic brochures saying that Bulgarians are very hospitable and nice, or the other nonsense which presents them as rough and unpleasant. In most cases you are not going to have problems with Bulgarians but you aren't going to get much help if you don't ask for it.
You may have a problem with the language. Bulgarian isn't easy to learn although it's somewhat close to Serbian, Russian and Polish. Most young people will know some English, but then "some" means different to different people. Don't expect many of the sellers at the stores or kiosks to speak good or even understandable English. Your chances with the older generation are better if you know Russian, sometimes German or French. In some regions you may be able to talk Turkish, in case you know it.
As you expected, we have more detailed information on language and talking in Bulgaria too.
A word about safety
Bulgaria is a peaceful country which have not seen war for more than 50 years. Of course this shouldn't make you less cautions - there is a decent level of organized crime and street crime here. Violent crime to tourist is rare but not an exception. As much as politicians hate to talk about this, you are at higher risk of violent crime if you are not from the white race, but I wouldn't call this risk higher than in many other countries. Night clubs and ghettos are places where violent crime and aggression are more likely to happen.
There is much higher risk of pickpocketing, scams. Another unsafe area for visitors is the road traffic, although it's not as crazy as in countries like Turkey or Georgia.
There is a lot to talk about staying safe in Bulgaria so there is a page dedicated to this.
What's worth doing here:
Bulgaria isn't on the front page of tourist magazines but there are still many interesting things to see and do here:
Visit beaches and summer resorts. Sometimes crowded, overbuilt, and with bad service, but the weather is usually great. So are the girls.
Visit museums, historical monuments and landmarks. Often they are abandoned, or not advertised well, but this is what makes them even better if you are onto this kind of stuff.
Enjoy the nature. We have wonderful mountains, nice authentic villages and beautiful nature in general. We do not seem to know much about it it and many Bulgarians do their best to destroy it, so you are welcome to enjoy it while this is possible. There are some remarkable natural phenomena here as well.
Eat delicious (un)healthy food and drink affordable drinks. Bulgarian cuisine is nice and tasty and there are things you should definitely taste. For more about this check our page about food. In Bulgaria it's still possible to eat fruits that taste like fruits and not plastic. Hurry up, they become less common nowadays. There are good drinks, juices, cheap beer, brandy, vodka and very decent wine. If you are looking for an alcochol drink, you will not be disappointed. Check out the drink page.
Meet locals. Find older people and they'll tell you about the communism. Find young people and you may be able to talk about other topics too.
Enjoy sports or touristic activities like everywhere else.
Visit casinos and try your luck in a game of poker, blackjack or roulette. Most of the casinos are located in the city of Sofia.
And more (we'll add when we get specific ideas)
You can get more ideas what to visit from out section about places.
If you are coming here for business you may want to visit the doing business in Bulgaria page.
comments powered by Disqus